"Oh." The syllable is a soft cry of ecstasy. She has never seen colors like those on the floor, red running into orange, yellow, green. The purple is so rich, like grape juice, she wants to jump into it. When she runs over to look, the colors disappear. Her mouth rounds with bafflement: she thought Frau Herschel had painted the rainbow on the floor . . . In later years, Martina remembers none of [the rest of this experience]. She remembers only the rainbow on the floor, and the discovery that the cut glass in the nursery windows created it.
A little girl's discovery of prisms in 1913 Vienna seems like an odd way for the latest V. I. Warshawski novel to begin, since the tough-talking, persistent P.I. usually is embroiled in some kind of corruption in Chicago while solving a case. But when she receives a call from her long-time friend Dr. Lotty Herschel to help a patient of hers in distress, Vic soon finds herself in an investigation that involves almost as much research in the University library as in skirmishes with various bad guys.
Judy Binder, a hopeless drug addict, is not only Lotty's patient, but she is also the daughter of someone Lotty knew as a child refugee in London during WWII, so she feels especially duty-bound to help her. Judy's desperate phone call that someone is trying to kill her leads Vic to a meth house downstate where she discovers a rotting corpse in a cornfield but no sign of Judy.
With few clues to help her, Vic goes to the home of Judy's mother, Kitty, a strange and paranoid woman, who like Lotty, escaped the Holocaust years ago. There Vic discovers that Judy's son Martin is also missing, and Kitty hires her to find him. Martin's mother and grandmother may have problems, but it turns out that he is also the great-grandson of Martina, a brilliant physicist forced to work on top-secret research on the atomic bomb by the Nazis. Martin has inherited her gift for science.
What starts out as a hunt for two missing persons turns into a complex case for Vic, as she goes up against low-life drug dealers, the CEO of a major technology firm, and even Homeland Security. How a meth house, the Nazis' work on an atomic bomb, and research into cutting-edge technology today all relate to a single crime sounds implausible, but Paretsky ties all the subplots together in a logical and satisfying ending.
V.I. Warshawski has been around for 30 years, and I hope she's around for many, many more. Unlike Sue Grafton's Kinsey Millhone--of whom I'm also a fan--who has been stuck in the 1980's for a whole series, V. I. has aged with time. Now in her 50's, she may be a little slower and take longer to heal from the injuries she always seems to receive in her investigations, but she can still hold her own with anyone who tries to confront her.
I somehow managed to escape taking a single physics course during my school days, an omission I really don't care to remedy. But despite my ignorance on this subject, the important role physics plays in
Critical Mass
didn't distract or confuse me in the least. Paretsky has obviously done her research, but doesn't expect either Warshawski or the reader to understand complex scientific principles. Rather, she presents Martina's and Martin's desire to understand the "harmonies" in nature and knowing how all the pieces fit together in a way that is makes us admire them. I imagine that their fascination with natural laws isn't really that different from a gardener's or naturalist's fascination with a bee enjoying pollen.
I've read all the books in the Warshawski series, and I have to say that Sara Paretsky just gets better and better. The plots have become more complex and deal with some timely issues. V. I. may have mellowed a bit over the years, but she's still the best female P. I. in fiction today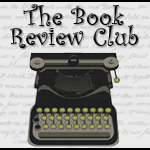 Click icon for more
book review blogs
@Barrie Summy
Disclaimer: I received no compensation of any kind for this review, and as always, I review only books I like. I bought my own copy of Critical Mass, but being frugal I waited impatiently until it came out in paperback.
Note: The photos here have nothing to do with this post; they are just a few pictures I like that I've taken recently. For more photos of fall color in my area, see my previous post.