There was a time in Africa the people could fly. Mauma told me this one night when I was ten years old. She said "Handful, your granny-mauma saw it for herself. She say they flew like blackbirds. When we came here, we left that magic behind." Mauma pointed to her shoulder blades and said, "This all what left of your wings...one day you gon get 'em back."
Hetty Handful Grimke, a young slave in early 19th century Charleston, South Carolina, learns at her mother's knee to be proud despite her desperate situation in life. Her mother is an accomplished seamstress who tells her life story through quilts and teaches Hetty the craft, until Hetty becomes even more skilled with the needle than Mauma.
Sarah Grimke, the privileged daughter of a white plantation owner, is brought up quite differently by her mother, who hopes only that Sarah will be a proper young Southern lady and eventually marry well. Sarah, however, is headstrong and after devouring the books in her father's library, decides she wants to be a jurist just like her father, a "preposterous notion" for a young girl of the time. At the age of four, she witnesses an act of cruelty to a slave that causes her to develop a speech impediment and affects her outlook on slavery for the rest of her life.
When Sarah is given Hetty as her personal slave on her 11th birthday, Sarah is horrified. She tries to give her back, but her parents refuse her request. Instead, the two girls form a bond, and Sarah teaches Hetty to read and write, a forbidden act, until one day their secret is discovered and both are punished, one physically and the other emotionally.
Despite their friendship, Hetty knows she is still a slave in everyone else's eyes and is more influenced by her mother, who, unbeknownst to her, has extracted a promise from young Sarah that she will one day free Hetty. Mauma is also secretly saving money to buy Hetty's and her freedom eventually. Despite the cruel punishments she receives for some of her acts of defiance, Mauma becomes even more determined to become a free woman.
"We might stay here the rest of our lives with the sky slammed shut, but Mauma had found the part of herself that refused to bow and scrape, and once you find that, you got trouble breathing on your neck."
As Hetty grows up, she performs her own secret acts of defiance, and her childhood friendship with Sarah becomes strained. Sarah, meanwhile, is facing her own problems and disappointments. Her only joy in life is her younger sister Angelina, whose care Sarah takes on as her personal responsibility. Angelina is pretty and much more outgoing than Sarah. She shares Sarah's beliefs on slavery and grows up to become more outspoken and brave in her abolitionist views, eventually pushing Sarah to find her voice and her purpose in life.
The Invention of Wings
traces the lives of the two protagonists over thirty-five years. Monk alternates the voices of Hetty and Sarah, giving the reader two different perspectives of life during the era of slavery. While Charleston, South Carolina remains firmly entrenched in its traditions, Sarah and Hetty are more critical of those traditions, and through the changes and disappointments they experience, they both eventually find their "wings."
The novel is fiction, but is based on the lives of two actual sisters, Sarah and Angelina Grimke of Charleston, as Kidd explains in the Afterword. By the late 1830's "they were arguably the most famous, as well as the most infamous, women in America, yet they seemed only marginally known [today]." The Grimke sisters were the first female abolition agents and among the earliest American feminists, influencing such better-known feminists as Elizabeth Cady Stanton and Lucretia Mott.
It has been eight years since Sue Monk Kidd has written a novel, despite the success of her two previous works of fiction,
The Secret Life of Bees
and
The Mermaid Chair
, two of my personal favorites. Time certainly hasn't diminished her skills--her eloquent prose and memorable characters are just as strong in this inspiring book. The book was all the more fascinating to me because of the basis in historical fact. Why, I wondered, have so few people heard of these courageous sisters? Whatever the reason, after reading
The Invention of Wings,
no one will forget the remarkable Grimke sisters nor the fictional Hetty and their powerful story.
Disclaimer: No compensation of any kind was received for this review, and I checked out
The Invention of Wings
from my local libary . . . after a long waiting list.
As always, I review only books I enjoy and think others would enjoy reading too.
Also, the photos here have nothing to do with the novel, other than the fact that one of Hetty's family members becomes quite an accomplished gardener. Really, it was just a chance for me to show off some of what has been blooming in my garden the past week. Top to bottom: 'Walker's Low' Nepeta, 'Nelly Moser' Clematis, unnamed peony, and 'Immortality' iris.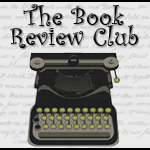 Click icon for more
book review blogs
@Barrie Summy