Darn, I missed this month's meeting of the
Book Review Club
! But I have a good excuse--I was snowed in:) Yes, another 8 inches fell Tuesday night, cancelling area schools once again. I remember when I was teaching, those late night announcements of school cancellation were usually a cause for celebration, knowing I could sleep in in the morning. But this year I have a feeling these snow days are getting a little old, as teachers and students alike must wonder if the end of the school year will come before July!
The tractor--not to mention my husband--has been getting a workout this winter keeping our lane plowed.
As for me, I'm getting a serious case of cabin fever. Roads have been plowed, and school resumed yesterday for most, but highways are still a sheet of ice, and frankly, if I don't absolutely need to go somewhere, I'm staying at home. The chance of sliding off into a ditch isn't worth it. The best escape for me at a time like this is to curl up with a good book, but the bad road conditions also mean I can't make it to the library. Thank heavens for technology! I have my Kindle, but I just discovered I could download a free Nook app on my iPad, meaning I can use up some of my B&N gift certificates without even leaving the comfort of my house. I have enough good books now to tide me over through the winter, even if it lasts till April--heaven forbid!
The first book I downloaded using my Nook app is one I had seen on the bestseller lists for several weeks--
How The Light Gets In
by Louise Penny. A big mystery fan, I'm always on the lookout for a new (to me) author to read, and the reviews of this book sounded promising. I'm pretty sure I have read one of Penny's novels before, but it had been some time ago, so I decided it was time to get to better know Chief Inspector Gamache.
Inspector Gamache of the Quebec Homicide Department has fallen on hard times. His former partner has turned against him and is now working for Gamache's nemesis, Chief Superintendent Sylvain Francoeur. Francoeur seems determined to ruin Gamache's reputation, or at the very least, force him into early retirement. He has broken up Gamache's squad, replacing his loyal officers with subordinates who have no respect for Gamache and view him as an ineffective leader not worth listening to. Gamache's only remaining loyal colleague is Isabelle Lacoste, who wishes Gamache would be more assertive with his unit and show them the man he truly is.
It comes as somewhat of a welcome relief, then, when an old friend from the village of Three Pines, Myrna Landers, calls the Inspector when her friend Constance fails to show up for Christmas. Gamache agrees to look into her disappearance and makes the trip to Three Pines, an isolated village populated by some colorful characters, including the eccentric and ill-tempered poet Ruth, whose constant companion is her duck Rosa. Adding a little humor to the story is the fact that Rosa the duck seems to be welcome everywhere, even the local bistro.
Not long after his visit, Inspector Gamache discovers Constance in her home, the apparent victim of murder. As the investigation begins, he discovers a deep secret from Constance's past: her true identity as a member of a world-famous family. Respectful of her privacy, Gamache quietly goes about solving the mystery of her death.
Had this novel revolved solely around the murder of Constance, the book would have been a cozy light read and probably wouldn't have garnered much attention. But there is much more to the mystery than this. As Gamache methodically investigates the background of Constance to discover a motive for her killing, he is also secretly trying to find a link between his superior, Franceour, and possible corruption. This plot is much more suspenseful and action-packed. Not knowing who he can trust, Gamache finds the villagers of Three Pines willing and helpful allies. The tension mounts as Gamache and the Superintendent head for a confrontation that will surely be the end for one of them.
Fans of Louise Penny were probably waiting eagerly for
How the Light Gets In
. Although I didn't know the backstory of the relationships between the characters, there were enough hints in the book to suggest that the previous book ended with a cliffhanger. Without giving away too much, let's just say that Penny fans will no doubt be satisfied with the resolution in
How the Light Gets In.
As for me, I'm a new Penny fan--Armand Gamache is my favorite kind of detective, much like Thomas Lynley in Elizabeth George's series or Richard Jury in Martha Grimes' mysteries. He is an intelligent and shrewd investigator, full of compassion for colleagues and victims alike. Most of all, Gamache is a man of integrity. I will definitely be checking out earlier books in the series to carry me through this long winter.
I definitely won't be gardening for awhile!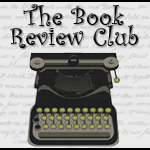 Click icon for more
book review blogs
@Barrie Summy
Disclaimer: No compensation of any kind was received for this review, and I purchased my own Nook copy of
How the Light Gets In.
As always, I review only books I enjoy and think others would enjoy reading too.
Next month I hope to be on time--I'm already halfway through Elizabeth George's newest Thomas Lynley/Barbara Havers mystery,
Just One Evil Act.