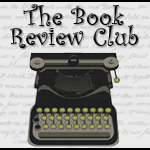 Click icon for more
book review blogs
@Barrie Summy

"Sometimes you get up in the morning and you know it's going to be one of those days. No toothpaste left in the tube, no toilet paper on the cardboard roll, hot water cuts out halfway through your shower, and someone's left a monkey on your doorstep."
We've all had days like this--well, maybe not the monkey on the doorstep--but bail bondswoman Stephanie Plum seems to have more than her fair share of unfortunate complications. On the hunt for Martin Munch, who is wanted for failure to appear in court for stealing a prototype of a vapor magnetometer, Stephanie runs into an eerie villain named Wulf Grimoire, who can disappear in a puff of smoke. Wulf has big plans for world domination and has enlisted Munch, a young genius in physics, to help in his schemes. As Stephanie searches for Munch through a strange wooded area in New Jersey called the Barrens, she realizes that this is not a simple bounty hunt, but that much more is at stake. Bizarre characters living in the barrens, a kidnapping, and a pen full of monkeys wearing helmets all add to the mystery that Stephanie must solve.

"Surprise Lilies" are a bit spooky, too, seemingly appearing out of nowhere on a late July day.


Fortunately, Stephanie has plenty of help. Carl, the monkey deposited on her doorstep by a friend, goes along for the ride as Stephanie tracks down her prey and actually helps in a few instances. Colorful characters like Lula from the office is more than eager to shoot off a few bullets. And then there are the men . . . For someone who describes herself as "a bran muffin in a bakery case filled with eclairs," Stephanie Plum certainly attracts some interesting and attractive men. Besides her current boyfriend Joe Morelli and her "guardian angel" Ranger, there is the gorgeous Diesel who invites himself into Stephanie's apartment and into her case. It is Diesel who tells Stephanie the story of Wulf and becomes her partner and sometime savior in thwarting the plans of Wulf and Munch.

Knowing how much I like mysteries, several friends have recommended Janet Evanovich's novels to me. I checked one out of the library a few years ago, but just couldn't get into it and returned it without finishing it. Apparently I picked up one of her romances, of which she has written several, instead of one of her mysteries. Plum Spooky, one of the Stephanie Plum novels, had me hooked by the first paragraph, and kept me chuckling throughout as the mystery unfolded. Who wouldn't enjoy a writer with a witty flair for description and a family like Stephanie's: "Grandma buys her clothes at The Gap, her sneakers at Payless, and her Metamucil at the supermarket." This is a quick, fun read, perfect light reading for the beach or an end-of-the summer evening in the Lazyboy.



Each of the Stephanie Plum series has a number cleverly placed in its title, but Plum Spooky is one of the "Between the numbers" novels, meaning there are actually more than the fifteen numbered novels. Evanovich's latest, Finger Lickin' Fifteen, is now in the bookstores and has received very favorable reviews. Will I check it out or even buy it? The answer is a resounding yes--I am plum hooked!





Check out Barrie Summy's posting of various book reviews today or scroll below for this week's ABC post.
Whew! Two posts in one day . . . I'm going to have to rest for awhile:)